Lughnasadh/Lammas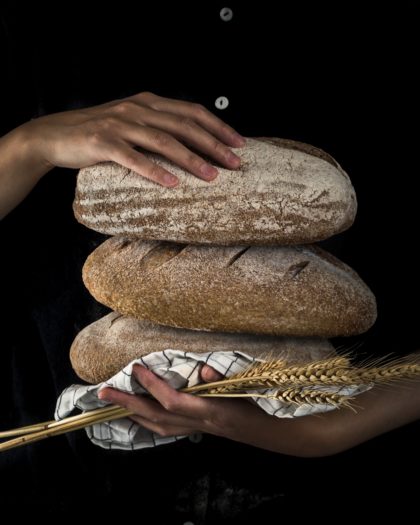 Occurring on July 31st-August 1st, this holiday is known as Lughnasa, Lammas, Loaf-mass, First Fruits, or First Harvest. It marks the first harvest and signifies the midpoint between Summer Solstice and Fall Equinox.
This season comes from two celebrations. Historically, the ancient Irish festival of LUGHNASADH took place at sundown on the 31st of July, with festivities running into the next day. LAMMAS was an Anglo-Saxon festival that took place at around the same time of year. It's not clear whether the two were related.
Lammas later became a festival in the Catholic church, where it was sometimes called loaf-mass. It was a celebration of the first grain harvests and the loaves of bread that came from them.
Lammas in modern Paganism is still often associated with bread and grain harvests. Some traditions include making corn dollies, which are generally seen as representing the Goddess in her role as the Earth Mother. Rituals around this time of year often honor the harvest in its many forms and communities will often use locally harvested crops as for their celebrations. This is the time to celebrate the first harvest of the year and recognize that the burning hot summer days will soon come to an end. The plants we sowed in spring will wither and bear their seeds to ensure future crops. Grains are ready to be harvested and fruits are ripe for picking. We can give thanks for the food on our tables.