UUA New & Events
ARTICLE II STUDY COMISSION – CHANGES TO THE UUA PRINCIPLES
Article II of the UUA Bylaws, Principles and Purposes contains our principles which UU congregations and communities covenant to themselves as members of the UUA. The last revision was in 1987, but several requests have arisen to make changes to the principles. The UUA Board committed to establishing a study commission to propose revisions. On January 20, 2023, the the Commission submitted an Article II Study Report to the UUA Board of Trustees. Learn more:
The Study Commission is offering discussions to enable UUs to provide suggestions
The following workshops are open to all Unitarian Universalists. Whether or not you submit a suggestion or idea, we encourage you to join us for one or more of these workshops. Register below.
Amendment Discussion Workshop #1 – Focus on Inspirations and Sources
Thursday, May 11, 2023
7pm ET / 6pm CT / 5pm MT / 4pm PT
Slides from Amendment Discussion Workshop #1 (PDF, 26 pages)
Amendment Discussion Workshop #2 – Focus on Values and Covenant
Thursday, May 18, 2023
7pm ET / 6pm CT / 5pm MT / 4pm PT
Register now for the May 18th workshop.
Amendment Discussion Workshop #3 – Focus on Purpose, Inclusion, Freedom of Belief, and Anything Else that Remains
Sunday, May 21, 2023
4pm ET / 3pm CT / 2pm MT / 1pm PT
Register now for the May 21st workshop.
Please take time to read about these proposed changes which will be voted on during the General Assembly 2023.
GENERAL ASSEMBLY


The annual meeting of the UUA is scheduled for June 21 – 25, 2023. GA will be multiplatform allowing both virtual participation and in person attendance in Pittsburgh, PA. Attendees worship, witness, learn, connect, and make policy for the UUA through democratic process. Anyone may attend; congregations must certify annually to send voting delegates. Click here for registration information. To assist with affordability, the UUA offers assistance and payment plan options to spread payments over several months. See the UUA GA webpage for more information about registration options, financial support, and volunteer opportunities.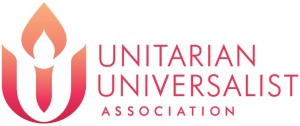 UUA UPDATES
The Unitarian Universalist Association (UUA) is the central organization of 1000+ Unitarian Universalist congregations and groups in the United States. The UUA supports congregations in their work by training ministers, publishing books and the UU World magazine, providing religious education curricula, offering shared services, coordinating social justice activities, and providing opportunities to connect with others. Click here to keep up with the work of the UUA and connect with UUs across the country to transform ourselves, our faith, and our world.

SOUTHERN REGION
The UUA Southern Region includes congregations and groups located from Texas to Virginia, including UUCJ. The Southern Region provides opportunities to learn, fellowship, and engage in meaningful work to promote justice throughout the South. Check out the Southern Region webpage for inspiration, resources, and information, and the Calendar and Events webpage for more information about upcoming events!

MISSISSIPPI CLUSTER
Check out the UUs of Mississippi Facebook page to stay up-to-date on ideas, events, and resources to promote our values in keeping with the distinctive character of Unitarian Universalism in Mississippi!