Become a Member
Whoever you are, whatever your life experiences, wherever you are on your spiritual and personal path, know that you are welcome at UUCJ! We are a liberal religious community that is united not by one belief but by our commitment to one another. We are inspired by Unitarian minister Francis Francis Dávid who said, "We do not need to think alike to love alike!"
---
To Become a Member of UUJXN: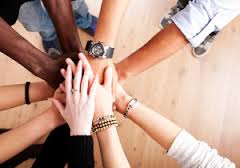 Becoming a member of the Unitarian Universalist Church of Jackson is an easy process. It requires basic knowledge of Unitarian Universalism, a commitment to abide by our Behavioral Covenant and a commitment to share your time, your talents, and/or your treasure, as you are able, to advance the mission and vision of UUJXN.
If you have been a member of another Unitarian Universalist Church, you can become a member by:
If you are new to Unitarian Universalism, you can become a member by:
New members will attain full voting member status after 60 days.
Please contact our Welcoming Community Ministry Team for more information about membership and Starting Point / UU 101 courses.
---