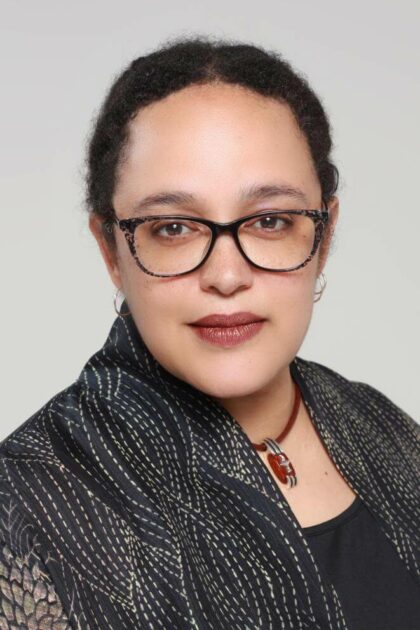 UUA President Rev. Dr. Sofía Betancourt has issued the following statement regarding the current conflict:
Beloveds, I invite you to stop what you are doing if you can and sit with me in the depth of this tragedy. How to reconcile the cost of occupation and of war? How to nuance two very real histories of oppression and violence? I am holding close the words of U.N. Middle East peace envoy Tor Wennesland who said: "This is a dangerous precipice, and I appeal to all to pull back from the brink."
We as a people of faith can condemn violence against civilians while at the same time engaging the full legacies and histories of oppression that shape such devastating conflict. As a faith tradition, Unitarian Universalists have long worked for peace, and our principles and values call for the goal of world community with peace, liberty, and justice for all. At the same time, we have not engaged the tangled issues surrounding Israel/Palestine in community since 2018, and our last engagement resulted in severed relationships, and deep pain.
I pray for the people of Israel and Palestine. I pray for leaders around the globe who must respond to this latest flare of violence and the untenable ethical considerations that abound. I pray for Muslim and Jewish UUs who experience the impact of this long strife acutely. I pray that those of us less likely to know the trauma of unending brutality and harm will not turn away from generational loss, from the devastating realities and their root causes, or from the relentless tragedy of war and occupation. Be gentle with yourselves when you need to be, but do not turn away unless you must. We are one global family living tenuously on the same human-impacted Earth. Let us center ourselves in justice as we call for peace.
For more information contact pr@uua.org.
Also see the following:
The Unitarian Universalist Association (UUA) joins the chorus of voices urging an immediate and total ceasefire, the admittance of humanitarian aid, and the restoration of power and water to Gaza to prevent the further staggering loss of human life that is inevitable under the current conditions. We support the call from the United Nations for the evacuation order to be rescinded, warning it will have "devastating humanitarian consequences." We join a wide range of faith-based, non-governmental, and humanitarian organizations across the globe in condemning the government of Israel's ongoing bombardment, "total siege," and forced displacement through an evacuation order of more than 1.1 million residents of Gaza in retaliation for Hamas' atrocious October 7 attacks. We do so in line with our 2002 Action of Immediate Witness, "Toward Peace and Justice in the Middle East."
To address the urgent humanitarian crisis in Israel and Gaza, and to prevent further catastrophic loss of life, the UUA reiterates, as a signatory of the October 12 statement from Churches for Middle East Peace, a call for:
Ceasefire, de-escalation, and restraint by all sides
All parties to abide by the laws of war, including the Geneva Conventions and customary international law
Prioritizing steps to secure the immediate release of hostages and ensure international protection for civilians
The UUA condemns the horrific terror attacks from Hamas on Israeli civilians, and the taking of innocent hostages. There can never be justification for such an attack.
The UUA condemns the harm to innocent civilians caused by the Israeli government's retaliation against Gaza, and implores the Israeli government to do all it can to protect innocent civilian life and avoid further escalating military action.
We call on Unitarian Universalists to continue to witness against anti-Semitism and Islamophobia, and to side with love in this moment by urging their elected officials to leverage the considerable power of the US government to push for an immediate and humane resolution to the crisis in Gaza, including total ceasefire, humanitarian aid access, and rescinding the evacuation order.
See more at: https://www.uua.org/pressroom/press-releases/catastrophe-gaza-and-israel