Our Home Universalist Unitarian Church and the Rev. Melanie Morel-Ensminger are inviting UUJXN, as well as UUC Tupelo and UUC Oxford, for a jazz funeral to lay to rest the year 2022. Let's get the new year 2023 started by laying our burdens down from 2022!
This promises to be a musically rich and engaging service–and you may want to dress like you are going to a funeral-New Orleans style!
For in-person attendees, we will have small pieces of paper that we will be able to burn in a burning bowl.
For those attending online, you may want an envelope and paper to write on as a way to "lay to rest" 2022.
ABOUT OUR HOME UNIVERSALIST UNITARIAN CHURCH: Our Home is a progressive, welcoming, and inclusive church that has served the Pine Belt of Mississippi and Jones County since 1906. Reverend Melanie Morel-Ensminger is a New Orleans native and has been a UU minister for close to 30 years. She has served Our Home as a part-time minister for 4 years.
INTERESTED IN BECOMING A MEMBER OF UUJXN? Please attend the UU 101: THE NEW UU SERIES CLASS from 1:00 – 3:00 PM after service!  You may attend either in person or online via Zoom.
---
Online Attendance
WORSHIP SERVICE – 11:00AM
If you can't attend the service in person, join online at 11:00 am CST: https://ourhomeuu.us3.list-manage.com/track/click?u=03cca3aa6cadb15259b5ca359&id=986d033aff&e=89bf01f0c7 
W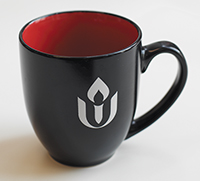 e invite you to stay afterward the service for coffee and conversation.
Topics: Christianity, Holiday, Joint Service, Ritual, Special Service