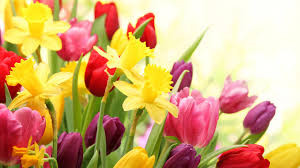 10:50 a.m. — Intergenerational Service: Easter Flower Communion Service – led by Rev. Justin McCreary and Jim Becker
The Flower Communion is an annual ritual celebrating beauty, diversity, and community. This unique service was originally created in 1923 by Unitarian minister Norbert Capek, founder of the modern Unitarian Church in the Czech Republic (then Czechoslovakia), as a symbolic ritual to recognize the uniqueness of every person joined together in a congregation.
In this ceremony, everyone brings a flower of their choice, either from their own gardens, a field, or a roadside. Everyone place their flowers in a shared vase on the altar symbolizing the coming together of individuals into a congregation. During the ceremony, everyone comes forward, one by one, to select different flowers to take home symbolizing the sharing within the bonds of community.
Please join us as we celebrate this annual tradition celebrating Easter with flowers, music, singing, and dance! [NOTE: Due to the recent rains we will be hosting this service inside the sanctuary. We will also not host a Forum or Coffee Fellowship before the service as we will need time to allow the guest performers to set up and rehearse.]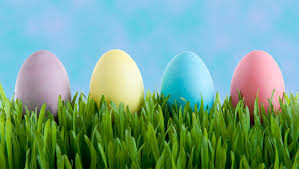 12:30 p.m. – Easter Egg Hunt and Potluck Cookout After service, the children and youth will gather to hunt for hidden eggs filled with goodies!
Paul Gore and Corey Melton, resident grill masters, will prepare a variety of omnivore, vegetarian, and vegan (not quite burnt) offerings. Please bring a side or dessert to share!