9:30 a.m. – Forum: Cosmos, led by Laura Walizer
Join us for another episode of the critically-praised and award-wining series presented by astrophysicist Neil deGrasse Tyson using a storytelling approach to share current scientific knowledge about our world and the universe and the people, fueled by wonder and skepticism, who gave us these theories and discoveries.
10:30 a.m. – Coffee Fellowship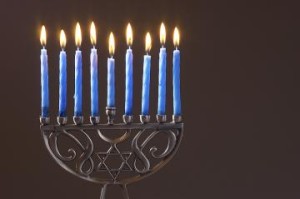 11:00 a.m. – Service: Holiday Sermon, led by Rabbi Jeremy Simons
This Sunday we will continue our celebration of light in the face of darkness by exploring the meaning and rituals of Hanukkah.
11:00 a.m. – Religious Exploration:
Chalice Children (ages 3-6): Love Surrounds Us: Our Search – The Chalice Children will learn about our 4th principle which encourages us to search for what is true.

U.U. Kids (ages 7-12): UU Identity – The UU Kids will explore the people, ideas, and events that have shaped Unitarian Universalism.
YUUth (ages 13-17): Merchants of Doubt – The YUUth will watch and discuss a documentary examining pundits-for-hire who pass themselves off as scientific authorities on topics such as toxic chemicals, pharmaceuticals, and climate change.

Childcare is available from 9:30 a.m.-12:30 p.m.
12:30 p.m. – Monthly Potluck
Please bring a dish of your choice to share with others. You can sign up at: Perfect Potluck.