This Sunday, Amy Craig will share about her experiences and thoughts about what it means to be a humanist in Mississippi.
This will be an in-person service. Join us at 10:30 am for coffee, snacks, and socializing!  Please join us in person if you are able. See our policy for in person attendance.
Sign up here to make coffee or bring snacks for service.
If you can't make it in person, watch the live stream right here starting at 11AM.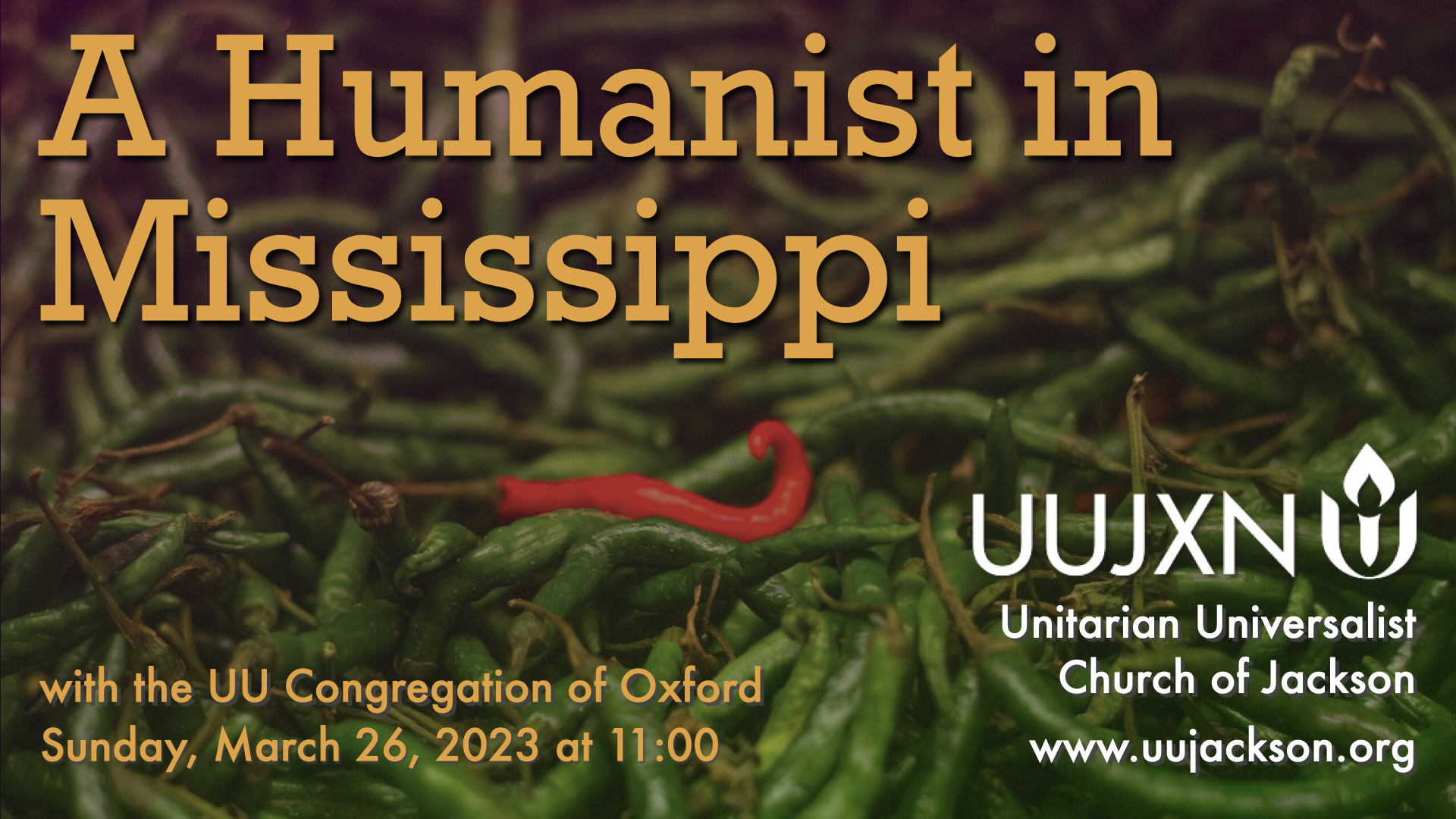 Topics: Humanism, Personal Experience