GENERAL ASSEMBLY
The annual meeting of the UUA, will be held June 21-25 at the Ernest N. Morial Convention Center in New Orleans! GA will be five days of worship, witness, learning, connecting, and policy making. Check out the the Schedule and Program, including a pre-GA workshop offering training on Racial Justice and local service project opportunities. Registration is open (with early registration rates through April 30), and hotels near the convention center have special rates. Financial Aid may be available through March 31st.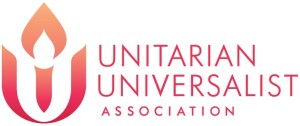 UUA UPDATES
The Unitarian Universalist Association (UUA) and the Unitarian Universalist Service Committee (UUSC) have undertaken an unprecedented coordination in a call for collective action. They are calling everyone—congregations, individual UUs, friends, and colleagues—to commit to putting Unitarian Universalist values into action. Sign your name to the Declaration of Conscience to resist hate, fear and bigotry. You will get regular email updates, opportunities and stories from this joint initiative of the UUA and UUSC!
Keep up-to-date on the upcoming UUA Presidential Election with three candidates running for the six-year term: the Rev. Susan Frederick-Gray, the Rev. Alison Miller, and the Rev. Jeanne Pupke.

SOUTHERN REGION
Check out the UUA Southern Region Newsletter for inspiration, resources, information, and much more!
Spring Gatherings for the Southern Region will be held April 7-9, 2017 in Summerfield, FL; Charleston, SC; Nashville, TN; and Houston, TX. The Spring Gatherings include worship, workshops, fellowship, and more, allowing attendees to network and partner with other UUs to support our vital work. At this year's Gatherings, a UUA Presidential Candidates Forum will be held in Charleston and live video-streamed to the other locations. The Mid-South Gathering will be hosted by First UU Church of Nashville, TN. Learn more and register online. Registration is closing soon! Don't miss it!

The Point, a Southern Region All-Ages Retreat has been planned for July 23-28, 2017, in Hulbert OK. Check out the UUA Southern Region Event page for more information about this and other upcoming events!

MISSISSIPPI CLUSTER
Check out the new UUs of Mississippi Facebook page to stay up-to-date on ideas, events, and resources to promote our values in keeping with the distinctive character of Unitarian Universalism in Mississippi!