The UUCJ is governed by a Board of Trustees who oversee administrative tasks according to our Bylaws. Get information about past and future Board Meetings here and learn about our Board Members below: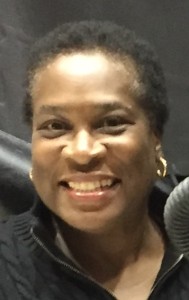 L. Patricia Ice, President, has been a member of UUCJ since 1998 when she moved to Jackson from her native Detroit, MI. She has previously been a trustee and currently leads the UUCJ Social Justice Book Circle that focuses on UUA Common Reads and other major issues of the day. Patricia has a special interest in African American history and civil rights. Throughout the years she has led several forums and services based upon those themes. She also has a deep interest in international and domestic multicultural affairs and politics. She served as a United States Peace Corps English teacher volunteer in Benin, served as a United States Information Agency English Teaching Fellow in Haiti and Honduras, and spent two months in a refugee camp in the Philippines as an English teaching resource specialist. Patricia, a lawyer, works as the Legal Project Director of the Mississippi Immigrants Rights Alliance (MIRA) where she provides direct immigration legal services to new Americans and their families. Patricia is guided by the the seven UU principles, and especially the first principle of believing in the inherent worth and dignity of every person. She lives out her faith by helping some of the most vulnerable among us. Patricia lives in Jackson with her activist husband and MIRA co-founder, Bill Chandler, along with their rescue dogs Hope and Justice and Manx cats Stella and Stuart.
Corey Melton,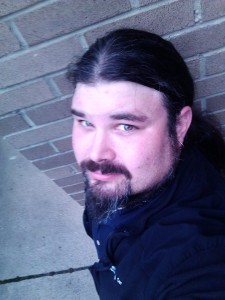 Past President, has been a member of UUCJ for only a few years; however, he has already served in a number of leadership roles. He served on the Transition Taskforce, Bylaws Writing Team, and was elected as a Trustee implementing the newly revised bylaws in March of 2015. He has served as President-Elect and Interim President before assuming the role as President. Corey hopes to fulfill his role as President and to help UUCJ grow by following the seven principles of Unitarian Universalism.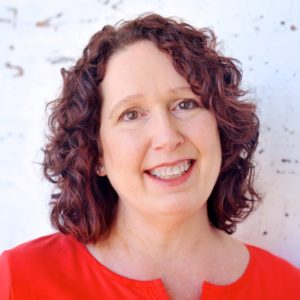 Susan Voisin, Secretary, has been a member of UUCJ since 2001, when she and her family moved to Jackson from South Carolina, where they attended the Unitarian Universalist Congregation of Columbia. Raised by liberal Presbyterians, Susan credits her parents with teaching her through their actions that working to help others is more important than adherence to rules, superstition, and dogma. She believes fervently in equality, justice, and the inherent worth and dignity of all living beings. Susan is a committed vegan who promotes health and wellbeing as a blogger, writer, recipe developer, and photographer with FatFreeVegan.com, her award winning website and blog. She is currently active with the Living Our Values Ministry Team.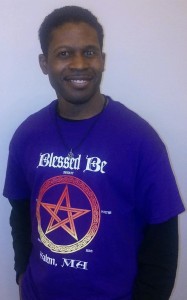 Jermaine Hicks, 2nd Trustee, has been a member of UUCJ for three years. He identifies with an eclectic mix of spiritual traditions, especially Earth-Centered traditions, and is an active member of Hecate's Cauldron, a mixed-tradition spiritual group. Jermaine is currently active on the Welcoming Community Ministry team as he is always ready to greet you with a welcoming smile and a warm hug.
---