Monthly Theme
This Month's Theme is Circle of Life
---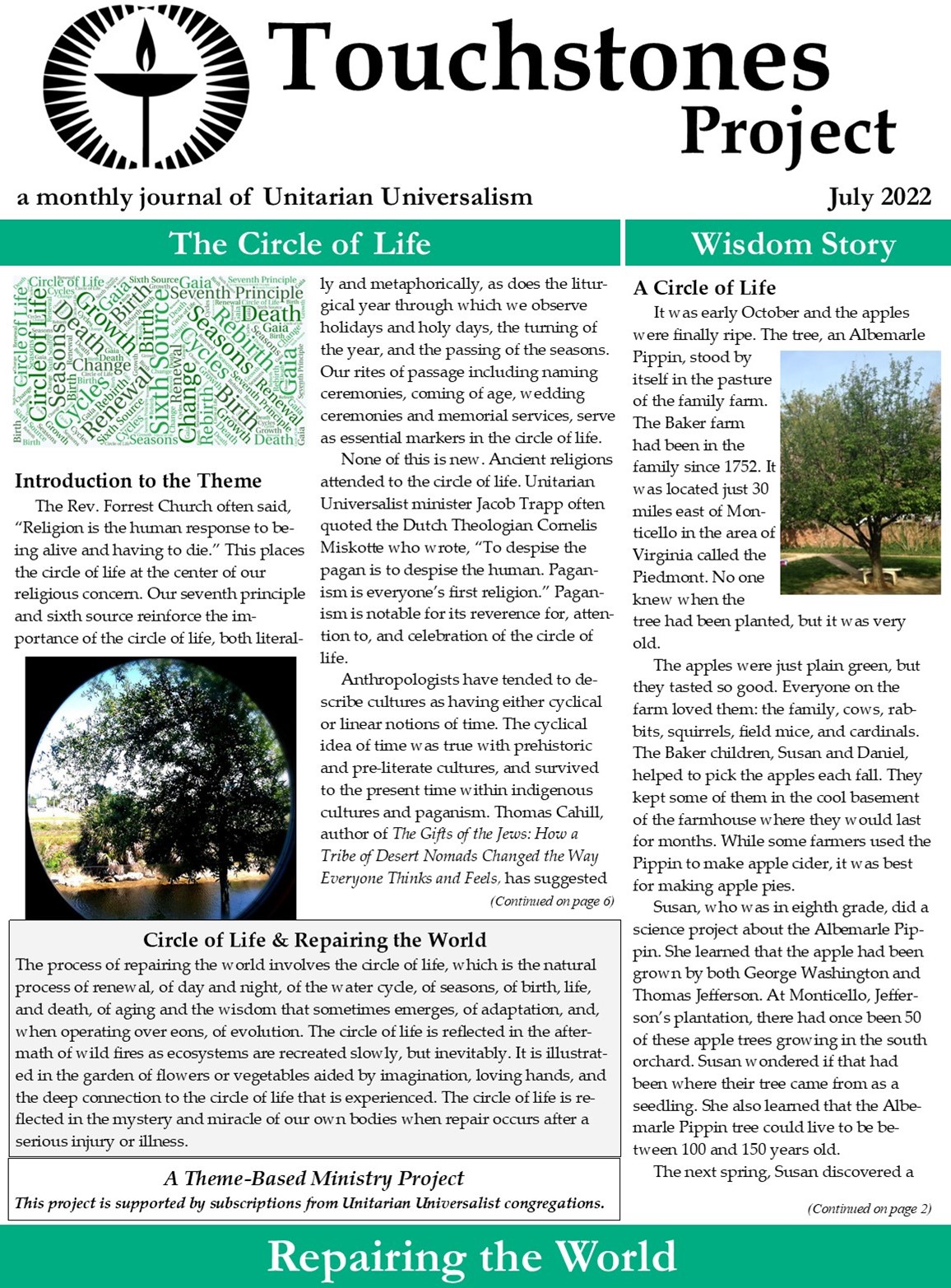 This month, the Touchstones Project monthly journal contains:
An Introduction to the Theme
A Wisdom Story
Daily Quotes from the Common Bowl
Faith & Theology Essay from Rev. Robert Bowler: The Religion of the Circle
Family Stories and Activities
Small Group Discussion Guide
Additional Inspirational Readings
You may also participate in the following to explore and engage with the monthly theme
Vespers is held each Wednesday evening at 6:30 pm to explore the theme and other topics of interest. All are welcome to participate!
Religious Exploration classes will be available for children on Sunday mornings to engage with the theme.
Daily Reflections are posted on our official Facebook page and Instagram each morning.
Children's Stories are posted on our official Facebook page every evening.
If you are interested in having the monthly journal emailed to you, please enter your contact information below:
---
2021-2022 Themes
September 2021 – Embracing Possibility
October 2021 – Cultivating Relationship
November 2021 – Holding History
December 2021 – Opening to Joy
January 2022 – Living with Intention
February 2022 – Widening the Circle
March 2022 – Renewing Faith
April 2022 – Awakening
May 2022 – Nurturing Beauty
June 2022 – Celebrating Blessings
July 2022 – Circle of Life
August 2022 – Ambiguity/Paradox