Living Our Values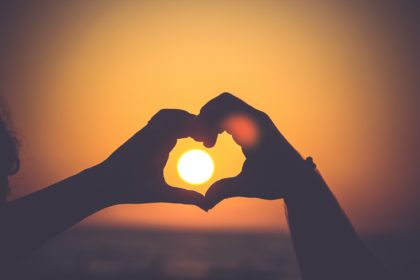 UUCJ supports our members and friends in translating our principles into action. We promotes justice, equity and compassion in human relations and cultivate a respect for the interdependent web of all existence of which we are a part. These deeply held principles inform our practices of caring for ourselves, our members and friends, and our shared spaces. 
---
Living Our Values Ministry Team Chair: Patricia Ice & (VACANT)
---
CareRING
One of the most important roles we take on by joining a religious community is caring for one another through times of difficulty and need. At UUCJ, the CareRING is a way for members and friends to provide support and assistance to one another in times of illness, death, or other crises. The CareRing may provide material and emotional support, such as meals, flowers, transportation, or gifts of time and companionship, during times of personal difficulty.
If you are facing a difficult situation, please contact the CareRing Coordinator and/or a member of the Living Our Values, or LOV, Ministry Team.
NOTICE: Due to the current public health emergency, many members and friends may need the support of the CareRING. Please contact us as you, your family, and your community face this trying time together. You may message us via Facebook to share any concern you are facing.
Also, consider ways you can volunteer with the CareRing during this challenging time, such as
Sharing a card or personal note
Visiting those who are sick or shut-in
Preparing and sharing meals
Sending flowers for those in hospital or as memorials
Providing transportation to church or other needed trips (doctor visits, shopping)
---
Time, Talent, Treasure Pledge
As a demonstration of responsible and generous stewardship, each member is expected to make an annual contribution of record to support the mission and vision of the congregation. This is commonly completed through the annual Time, Talent, Treasure Pledge Campaign; although, pledges may be made at any time throughout the year. Find out more about how you can participate in the 2021 Time, Talent, Treasure Pledge Campaign!
---
Memorials
UUCJ has several ways to create lasting memorials for members, friends, and family members, including recognition on our memorial plague, plantings in our memorial garden, and through named donations of hymnals, artwork and furnishings.
Please contact the LOV Ministry Team to memorialize those important to you.
---
Green Practices
UUCJ encourages responsible and sustainable practices that acknowledge and respect our interdependent web of existence. UUCJ has onsite recycling drop-off and composting and contacts to community-supported agriculture that use sustainable practices. Please contact a member of our LOV Ministry Team to find ways you can become more engaged in responsible stewardship and reduce your footprint on our world.