UU Connections
GENERAL ASSEMBLY
The annual meeting of the UUA, will be held June 19-23, 2019 in Spokane, Washington! GA will include time for worship, witness, learning, connecting, and policy making. Information will be posted online including a schedule of events, preconference sessions, and opportunities to participate in local service projects. Registration will open in March 2019.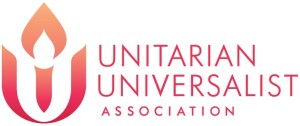 UUA UPDATES
The Unitarian Universalist Association (UUA) is the central organization of 1000+ Unitarian Universalist congregations and groups in the United States. The UUA supports congregations in their work by training ministers, publishing books and the UU World magazine, providing religious education curricula, offering shared services, coordinating social justice activities, and providing opportunities to connect with others. Click here to keep up with the work of the UUA and connect with UUs across the country to transform ourselves, our faith, and our world.

SOUTHERN REGION
The UUA Southern Region includes congregations and groups located from Texas to Virginia, including UUCJ. The Southern Region provides opportunities to learn, fellowship, and engage in meaningful work to promote justice throughout the South. Check out the Southern Region webpage for inspiration, resources, and information, and the Calendar and Events webpage for more information about upcoming events!

MISSISSIPPI CLUSTER
Check out the UUs of Mississippi Facebook page to stay up-to-date on ideas, events, and resources to promote our values in keeping with the distinctive character of Unitarian Universalism in Mississippi!