Changing Our World
We are working together to make a more fair, peaceful, and just community in Jackson, in Mississippi, and in our world! We use the power of love to stop oppression through grassroots community-based action, advocacy, education, and public witness.

---
Changing Our World Ministry Team Chair: David Vision
---
Partner with the Unitarian Universalist Service Committee:
For over 75 years, the UUSC has taking action to advance a full array of human rights — promoting economic justice, bolstering environmental justice, and protecting rights at risk. Every day, UUSC works to deliver aid with dignity and advance the rights of people left behind during humanitarian crises, which include forgotten conflicts, natural disasters, and forced migration. Find out how to Take Action today!
---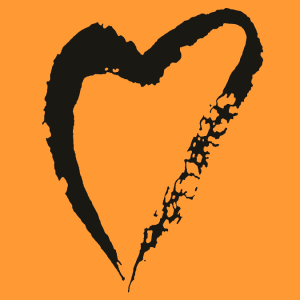 Join the Side with Love campaign.
Every year between Martin Luther King's Day and Valentine's Day, UUs learn and take action together to promote social justice as part of the Side with Love Campaign. The focus differs every year; however, the campaign supports intersectional racial justice, immigrant justice, environmental justice, and LGBTQ equity. Resources are provided online to support worship and justice efforts within the local community as well as an All Ages Activity Calendar to share this special time with your entire family.
Learn more about how the Side with Love campaign supports:
LGBTQ Equity: Counter the discrimination, marginalization, and violence LGBTQ people still face despite the victories of the national marriage equality movement which recognized love was love and marriage needs no qualifiers.
Immigrant Justice: Recognize love has no borders, love keeps families together, love respects the inherent worth and dignity of all people.
Racial Justice: Support the Black Lives Matter Movement by recognizing the importance of dismantling racism and white supremacy in ourselves, our families, our congregations and our communities. In the words of Julio Noboa, member of the Latino/Latina Unitarian Universalist Networking Association, only through sustained communication and authentic relationships can we begin to penetrate the layers of social identity to view and enjoy the singular soul within. Click here for more information about why we support the BLM Movement.

---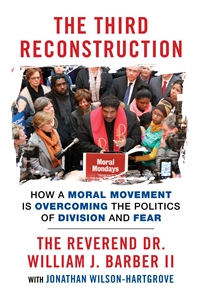 UUCJ Social Justice Book Circle:
Current book:  The Third Reconstruction: How a Moral Movement Is Overcoming the Politics of Division and Fear by William J. Barber, II and Jonathan Wilson-Hartgrove
At a time when divide-and-conquer politics are exacerbating racial strife and economic inequality, Rev. Barber offers an impassioned, historically grounded argument that Moral Mondays, the largest state government-focused civil disobedience campaign in American history, are hard evidence of an embryonic Third Reconstruction in America. This Third Reconstruction is a profoundly moral awakening of justice-loving people united in a fusion coalition powerful enough to reclaim the possibility of democracy-even in the face of corporate-financed extremism. This memoir details how diverse activists came together to build a coalition and provides a hopeful message for a nation grappling with persistent racial and economic injustice. Rev. Barber writes about how the groundwork for a state-by-state movement uniting black, white, and brown, rich and poor, employed and unemployed, gay and straight, documented and undocumented, religious and secular to heal our nation's wounds and produce morally defensible, constitutionally consistent, and economically sane public policy. The Third Reconstruction is both a blueprint for movement building and an inspiring call to action from the twenty-first century's most effective grassroots organizer.
The UUA offers a discussion guide.
Check out dates for the Book Circle on the UUCJ Calendar.
Check out our previous Social Justice Book Circle selections.
---
Contact the Changing Our World Ministry Team!
Do you have ideas for the Changing Our World Ministry Team to promote social justice? Would you like to get involved? Please contact the Changing Our World Ministry Team to find out how you can contribute!