About Sunday Services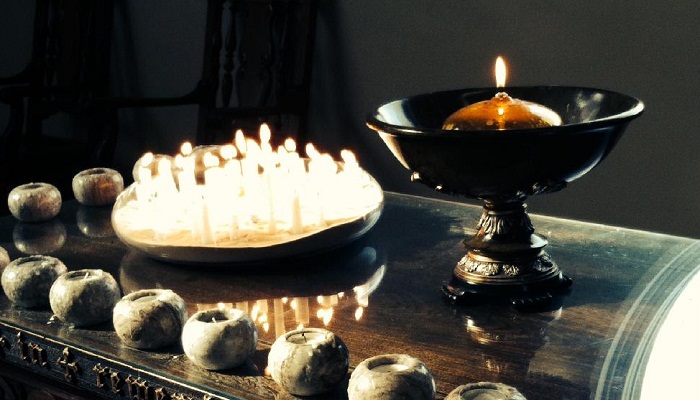 You are always welcome!
Visitors and guests are welcome to visit the Unitarian Universalist Church of Jackson for any Forum and Service. UUCJ embraces people of all levels of ability, identities, and family configurations and situations. Our congregation is black, brown, and white; old, young, and somewhere in between; gay, lesbian, straight, and questioning; liberal, moderate, libertarian, and non-political; and academics, entrepreneurs, tradespeople, and artists. We hope you and your family find home here!
What to wear
Please wear whatever makes you comfortable. Some of our members and friends wear business casual attire, but the majority dress for the weekend with t-shirts, jeans, shorts, and tennis shoes. You should feel free to come as you are…in coveralls, a cape, or a tutu! Please note, the children often engage in arts & crafts and outdoor play as part of their classes. They are also welcome to enjoy our playground equipment before and after classes.
Arriving
When you enter, our members and friends will be eager to meet and chat with you; however, you can chat with everyone or just slip quietly into a seat–whatever makes you most comfortable. We do encourage you to stop by our guest station in the hall to record your visit in our guest book and to make a name tag for yourself. We have open seating. Find a place that feels comfortable for you.
Wheelchair and Accessibility
We have space for wheelchairs, canes, and walkers in our sanctuary and a ramp to increase accessibility to the Religious Education Building. If you have concerns about accessibility, please contact us to let us know how we can make our facilities more accessible to meet your needs.
Programs for Children and Youth
Children and youth are welcome to attend the entire Sunday service or to participate in age-specific classes. We provide care for infants and toddlers in our Nursery. Preschool and early elementary children are welcome to attend the Chalice Children class. Upper elementary and middle school children attend the U.U. Kids class. High school youth are welcome to attend the services or to participate in our YUUth class.
Service
On most Sundays we have a printed Order of Service. It serves as a guide to the service and lists any readings or songs we will sing. If a hymnal—a book of songs and readings for worship—is needed one will be placed in the seats. Even if we will not be using the hymnal, you are welcome to pick one up from the bookcase and peruse it. Whoever is leading the service will let you know where to find readings, songs, and how they are to be performed ("Please rise, as you are willing and able, to sing hymn number 123" or "We will read number 591 responsively. I'll read the regular type. The congregation will read the italics."). If the hymnals will not be used, the words for readings or songs will be printed out for you and placed in the order of service.
Social Time
We have a few casual times for newcomers to make connections and learn more about the congregation and Unitarian Universalism. Between Forum (usually an open discussion or educational series for adults) and Service, we offer coffee and snacks for everyone to gather for conversation. You are welcome to help yourself to coffee, tea, or juice and a snack and get to know our members and friends. After Service, you can join us in a meal with either the Lunch Bunch which gathers at a local restaurant or grab a plate at our monthly potluck luncheon. As a guest please don't feel obligated to bring a dish to join in the potluck, it's our pleasure for you to join in the meal and conversation!